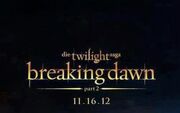 Welcome to the Twilight Role Playing Wiki
This is the role-playing wiki for the renowned Twilight series. This role play takes place in everytime, so you can do it as you like. As this is a role-playing wiki you can play as a vampire, a werewolf, a human, or a hybrid. You may join quests as any one of these and feel free to participate in a number of fun activities we have waiting. But for now, we have to create fun activities first. Before you begin and enter Meyer's world, please love Twilight. Haters are hated and then proceed to role-play as your character or engage the community in discussion. If you have any questions please feel free to contact The Creater
The Twilight Saga Breaking Dawn Parts one and Two
If you want me to add another youtube link and all you have to do is contact me through my talk page and I will put it up for you, it may take a few minutes though. Talk: Edward_Is_Better_23. If you just want to chat with me then just leave me any messages, If you are not sure just ask someone.
The Twilight Saga Breaking Dawn Part One trailer
The Twilight Saga Breaking Dawn Part Two trailer
Bella and Edward's Target sneak peak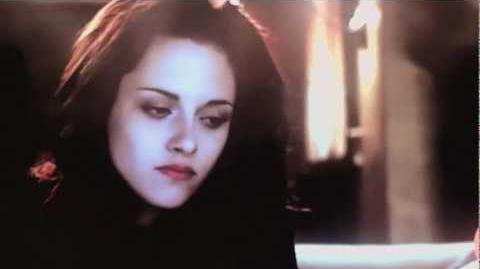 Latest Poll
Which scene did you like the most from Breaking Dawn: Part 1?
Links To Other vampire Wiki's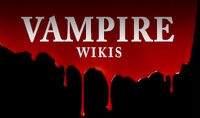 </center>
Admins Wanted
If you have got a ranking of 6 and down then you should be notified if you want to be an administrator. Please be patient and wait, it may take time.
Rules
If you are caught spamming, trolling and tagging things for deletion that are meant to be kept here then you will be notified by an administrator and you will find your self having your account on this wiki's suspended which means blocked for amount time requested by the admin dealing with the case. If you do not like this then you will be notifed by Community Centeral.
You must sign all comments and if you don't they will be signed as this:

(For Example: unsigned comment made by:--Edward Is Better 23 10:50, April 5, 2012 (UTC))